Hi there! I'm Dave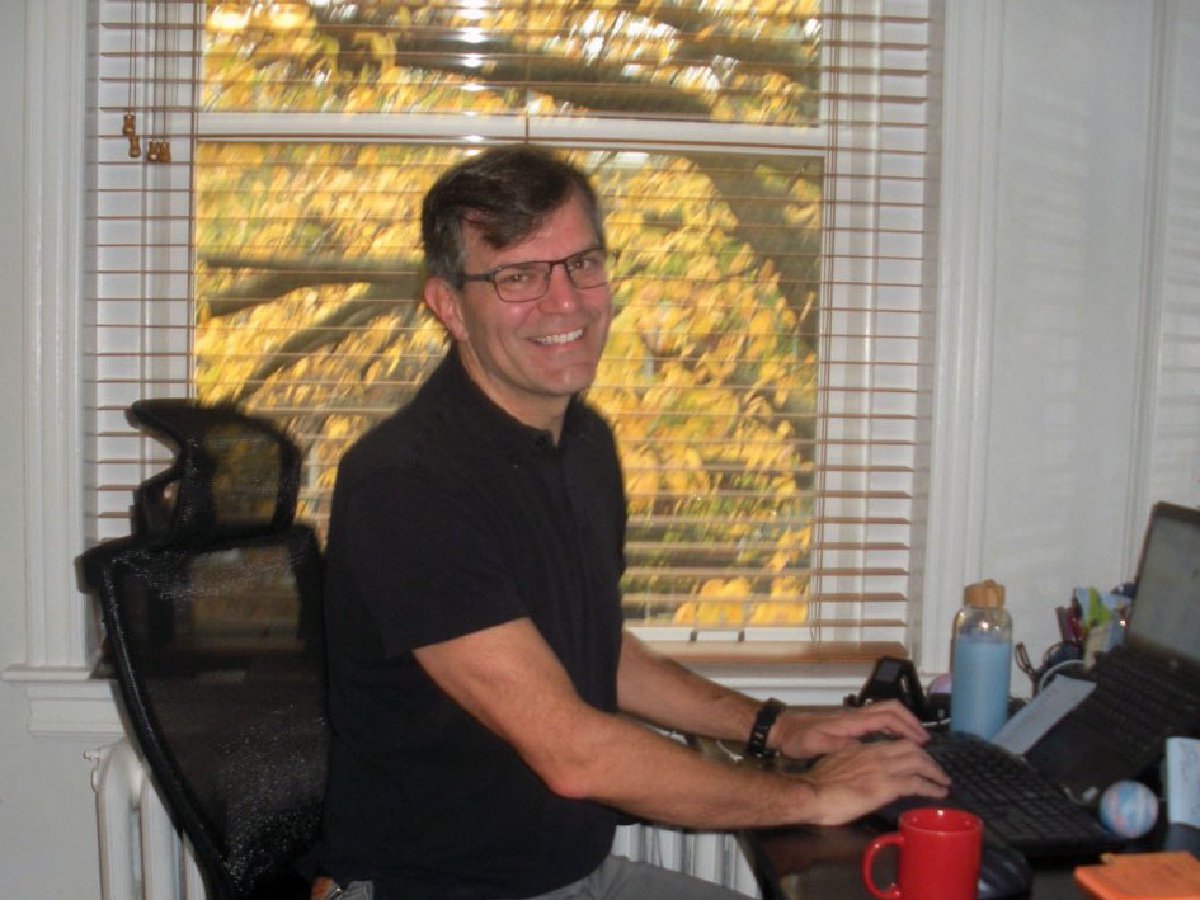 I am a Front-End Developer who loves to build performant, usable, accessible experiences. I enjoy working as part of a high-caliber, synergetic team where I can dream big & get products over the line and on to our users screen.
Born and raised in Hampton Roads, Virginia I spent most of my early life working on the water with my father who was a Chesapeake Bay Waterman. In college I studied History. But it was the introduction of a personal computer to write my senior thesis that shaped my future.
Over the following years I worked variously as a Multimedia Author, a Video Game Tester, a Roadie and a Travel Blogger. But my passion is always for developing efficient, maintainable, and scalable front-end systems.
I'm not all business and I do know how to have a bit of fun. I've traveled the world with my wife, I've cycled across the US, Australia and New Zealand, I've run a couple of marathons and found the time to have two wonderful kids.
Conversation Starters:

Ask me about the hit Bollywood Movie I was in: Jaane Tu... Ya Jaane Na
Need a cycling tip? I have biked across the United States, Australia and New Zealand
Looking for travel advice? My wife and I took a Gap year, traveled around the word and wrote a blog about it.
Some help on pronunciation: My last name is 'Hogge' it is pronounced \ˈhȯg\ and rhymes with dog, log, and jog.

Contact Me
---
Change Log
A record of notable changes in my life and career over time.
2021
---
2020
It seems selling travel insurance during a global pandemic is difficult, so Cover-More Group is cutting way, way, way back on overhead. My position (like most others in the North American offices) is a Covid-19 causality.
Because of the above, and the general difficulty with virtual learning, we've taken the opportunity to pull the kids from school and go full-on Home School. Yes, I'm the teacher now.
Searching for a silver-lining around all of the above, I'll have more time to write some posts about the craft of front-end work.
---
2018
Did my third Football (read 'Soccer') tour of England in three years. My wife might start asking questions. This time: participated in a five-a-side tournament at the Emirates representing 'Team Cover-More' an official sponsor of Arsenal Football Club.
---
2017
G-day! I'm joining Cover-More Group as a Front End Developer in their DC office. I'll be working in Fintech for this Travel Insurance provider and it's worldwide partners.
Did a third Football (read 'Soccer') tour of England. Seeing 5 matches over another holiday weekend.
---
2016
Did a second Football (read 'Soccer') tour of England. Seeing 5 matches over a long weekend.
---
2014
Relaunched all Discovery Web Sites on a PHP/WordPress Stack with Backbone rendered views.
---
2012
Relaunched all Discovery Web Sites on a Python/Django Stack.
---
2008
Working as a Front End Developer at Discovery Communications. Primarily working on the Video Platform used by a dozen US Networks.
---
2007
---
2005
Married my wonderful wife LeeAnne Adams after front-loading a honeymoon wherein we rode our bikes on a, self-contained cycling trip from Portland to San Francisco.
---
2002
---
2002
Ran my first marathon - the Washington DC Marathon.
Web site for 'Brake the Cycle' for the USCCB.
Biked across Colorado with my future wife.
---
2001
Took a three month long sabbatical to ride my bike on a solo, self-contained Tour of the United States.
Did a two week Football (read 'Soccer') tour of England. Seeing 7 matches, touring four stadiums and visiting three team museums.
---
2000
Became a full-time web professional as a Front End Developer at CDG Interactive. Working on a variety of web sites and web applications for such clients as: GEICO and Fannie Mae.
---
1999
Took a two month long sabbatical to ride my bike on a solo, self-contained Tour of Australia.
---
1997
Began life as a developer at Sensory Computing, Inc. (Which soon became Plateau Systems, Limited) developing Computer Based Training for Distance Learning projects.
---
1996
Went on tour as Roadie for Sleepy Time Trio on their first US tour.
Worked as a Technical Support Staff member at Optical Technologies Group.
---
1995
I bought my first computer. For no other reason than to write my Senior Thesis on the 'War of the Pacific'.
Graduate College with a Bachelor's Degree in History - still waiting to put that to use.
Began career as a Video Game Tester and Software Support Representative at Legend Entertainment