Footy Trek 2017: To North London (And Beyond)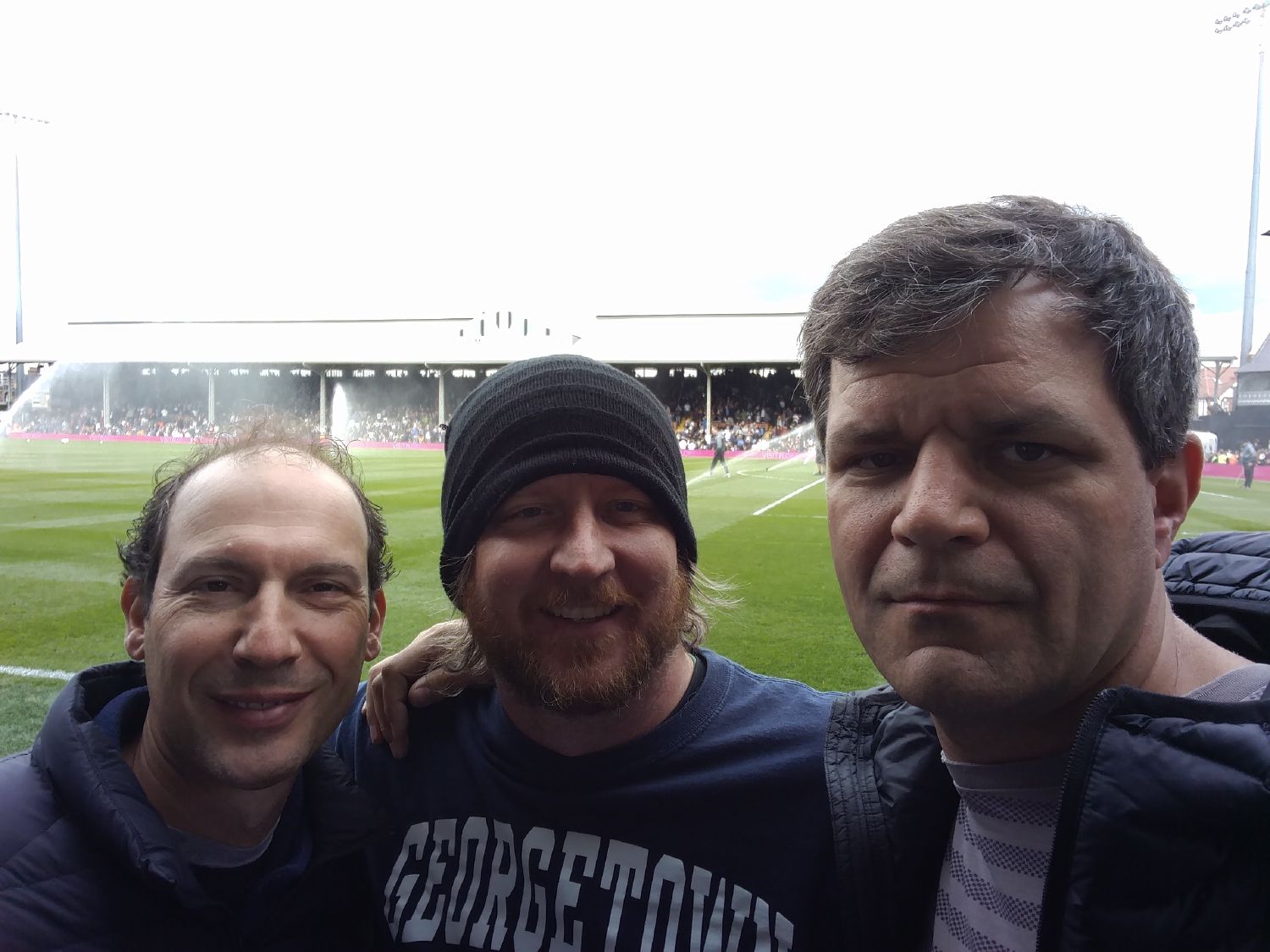 I am beginning to feel like people see me as someone who's crazy about football (RE: Soccer) and I'm not sure why. Sure, I went on a ten day footy bender, but that was a long time ago. And yes, I went to see West Ham play at the Boleyn Ground (among other matches) just last year. But that doesn't mean I'll drop everything and hop on a trans-atlantic flight just like that.
However, this is the last season Tottenham Hotspur will be playing at their long-time home White Hart Lane. And my two friends Evan and Ari are Spurs fans. And they are keen to go. And well, one can't play favorites with their friends can they? So, yeah, I kind of have to go.
As is normal I'm a bit overly aggressive when it comes to planning these things. We take a red-eye over, land eary, drop our bags at our hotel and then we are off to south London. Because: Football. Millwall are hosting Northampton at the Den, and if there's a game that we can get to, we're going.
Despite their reputation for rough and tumble Millwall certainly seemed to be family focused on the day. But Millwall does have a reputation for unsettling behavior in the stands and they didn't disappoint today. But it did come from an unexpected direction: a supporter in the stand opposite us had a cardiac event during the second half, but play continued. There were people in the stands providing CPR and emergency personnel did arrive. There were calls from the stands for the game to be delayed, but - it was not.
That was all a bit grim, but we read the next day that the person was taken to the hospital and recovered. So that's great!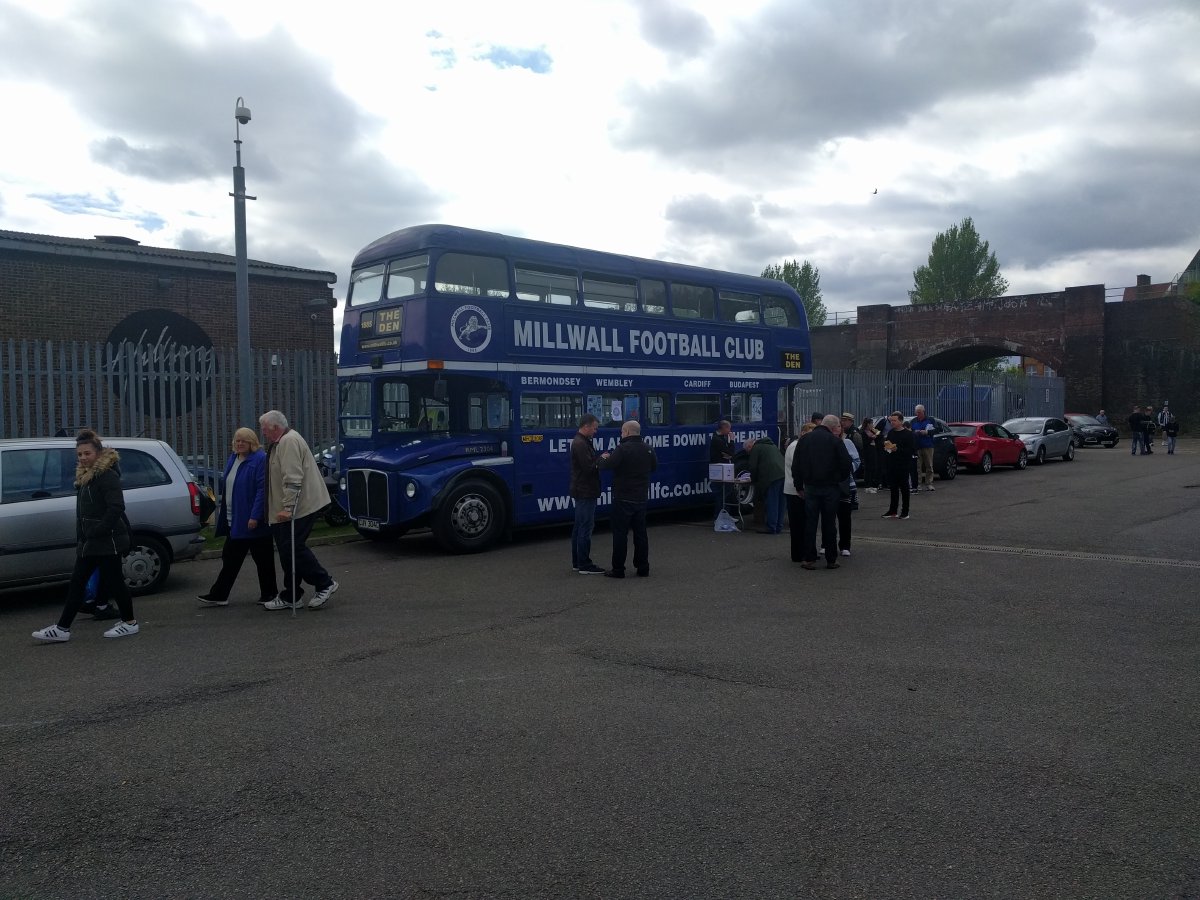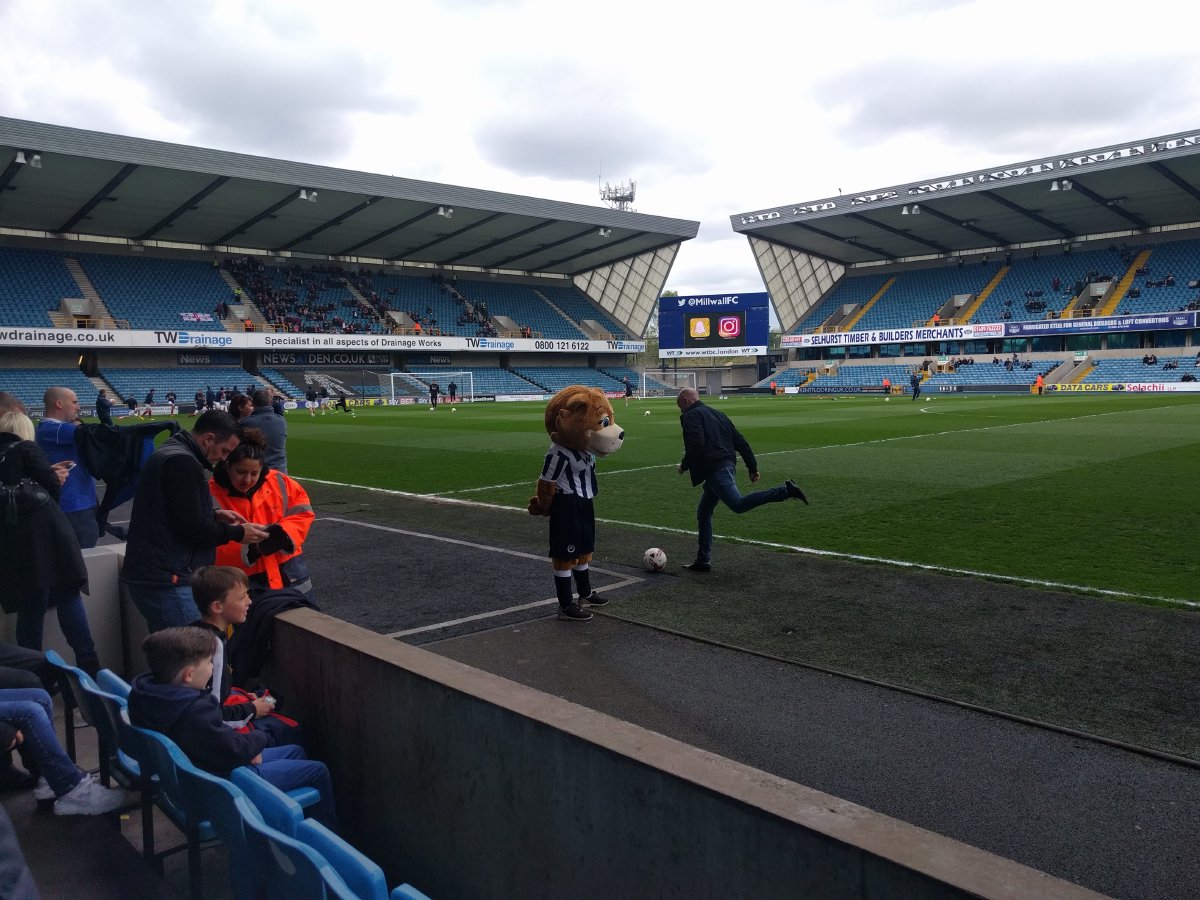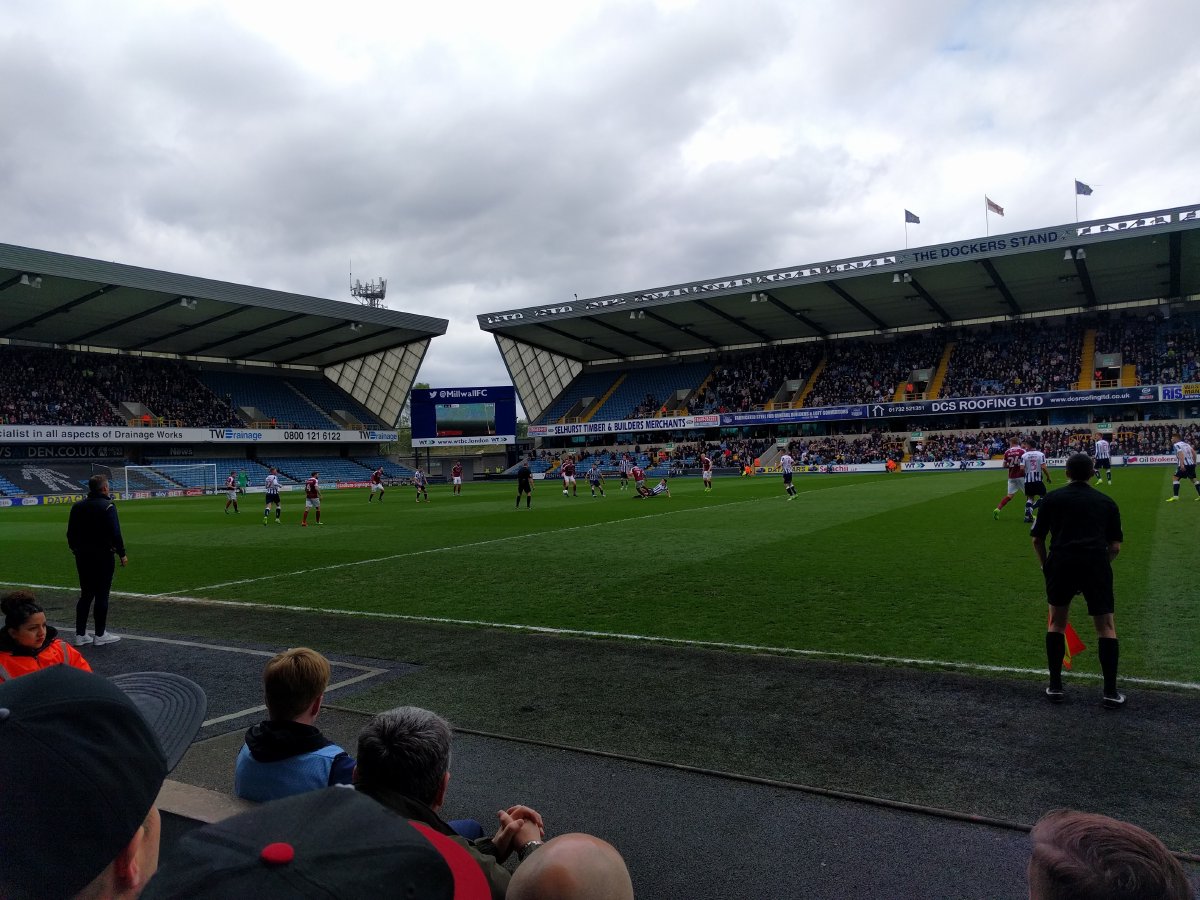 ---
This is the big-show and the whole reason for the trip. It was also absolute murder getting tickets. The White Hart Lane is not huge to begin with, it's maybe 33 thousand seats. And it's at reduced capacity in this it's last season as the club are building a new stadium right on top of the old one's footprint. So most of one end is closed for construction, there are cranes circling the stadium, and all this reduces capacity further. And there are many more than 30,000 supporters world wide trying to get into these last matches here.
So, we had to get creative. We each had to find tickets on the secondary market and we ended up seated in separate stands for the match.
Spurs absolutely boss the game. The supporters were very intense and there was a great feel in and around the stadium on the day. After the match I regrouped with my very happy Spurs supporting friends.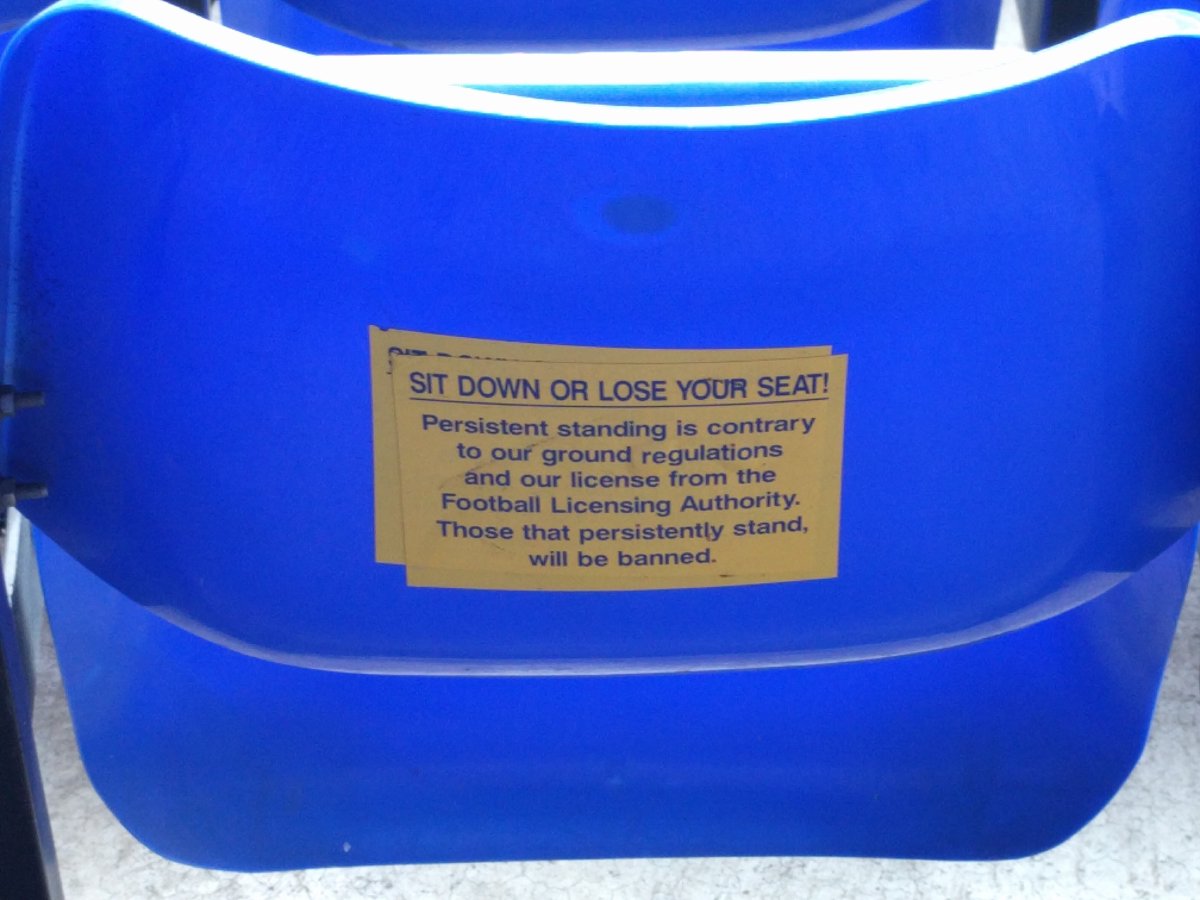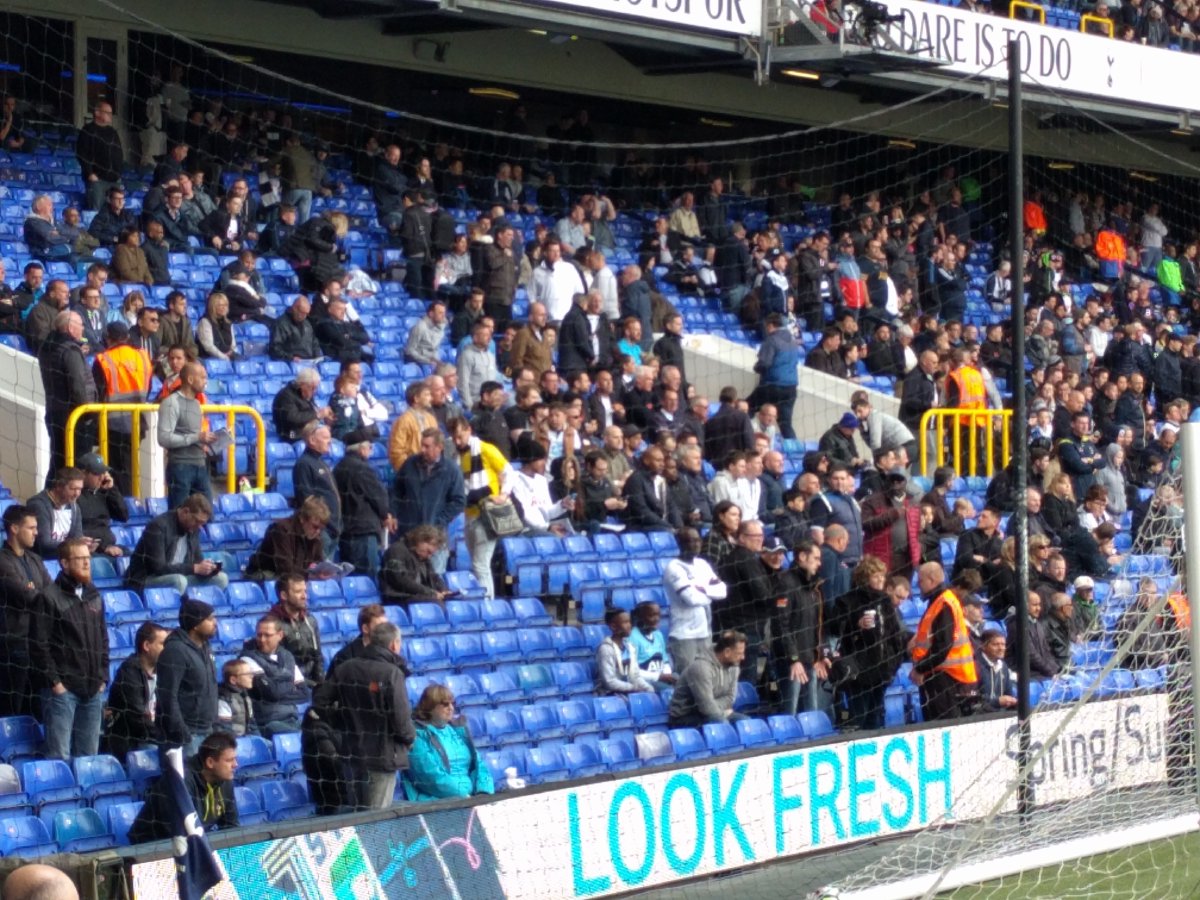 ---
Again, once I'm in, I'm in all the way. So, as the Spurs match was a lunchtime kick-off, I know there are going to be matches later in the day. We take a Lyft up to the nearest non-league club with a home match - Wingate & Finchley.
We learn that the team as it is today was a consolidation of two other teams in the 1990's: Finchly Football Club was formed in 1877 as an amatuer pursit for local workers, as was the style at the time. Wingate Football Club were formed as a post- World War Two exercise to fight anti-semitism. They still sport a Star of David on their club crest and don't play matches on the High-Holy Days of the Jewish calendar.
The ground itself is small, the clubhouse looks like a clubhouse and while there weren't a ton of people in attendance - everyone was engaged, informed and enjoying a nice day out.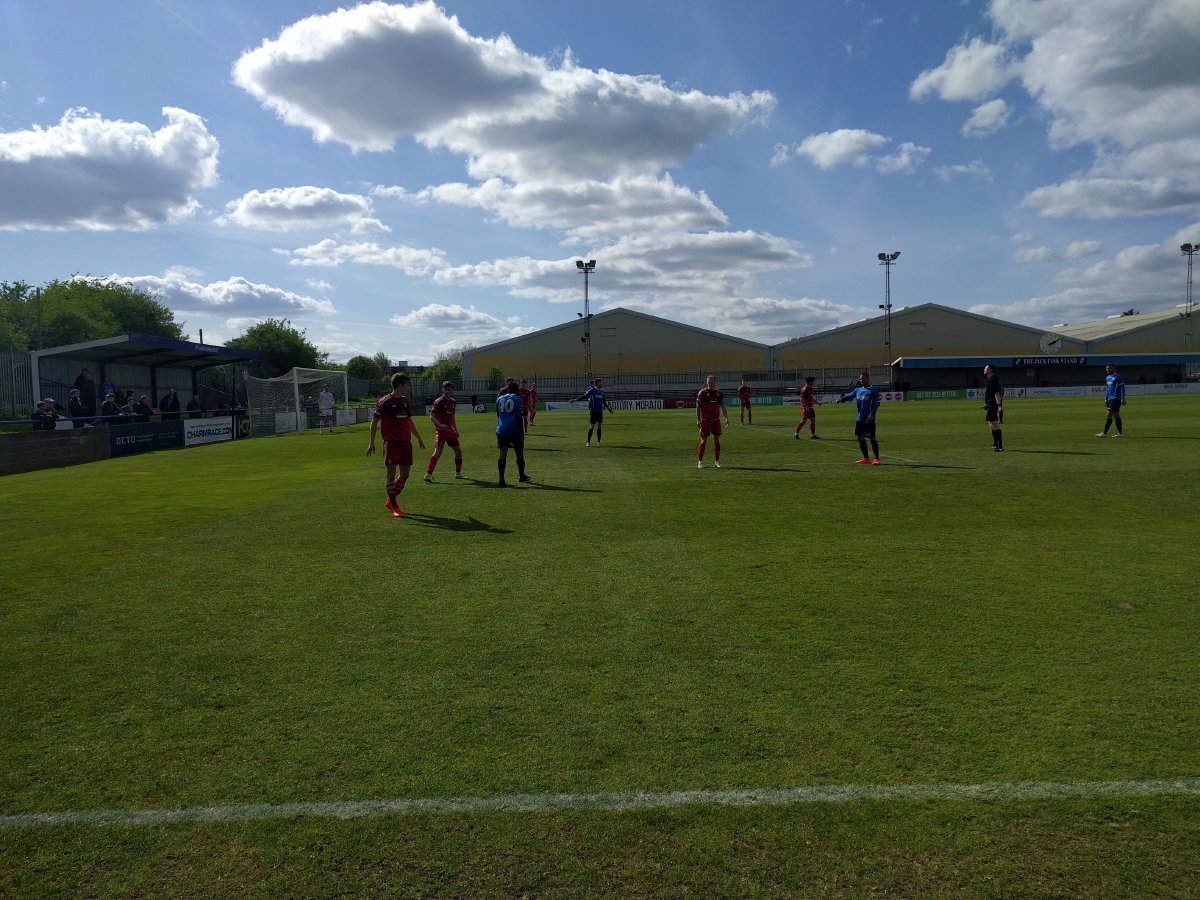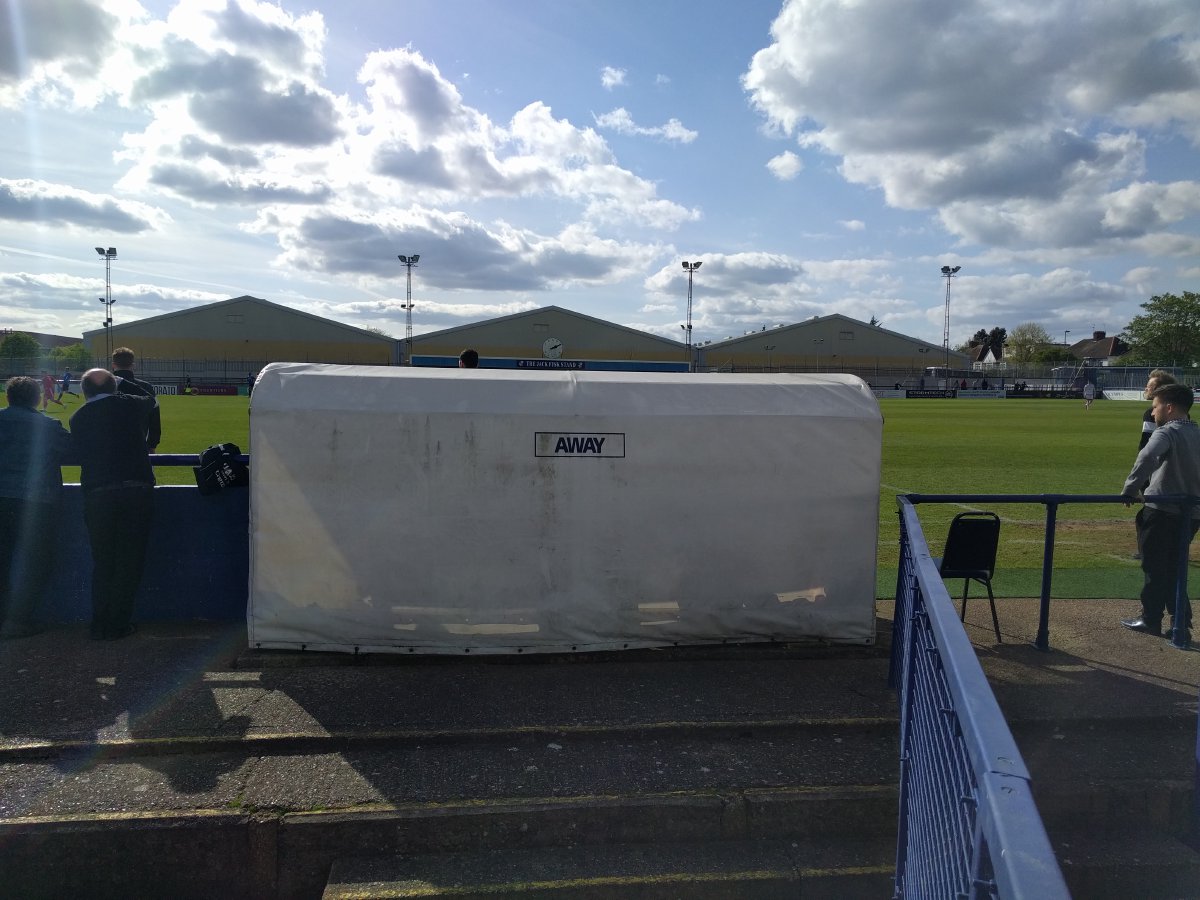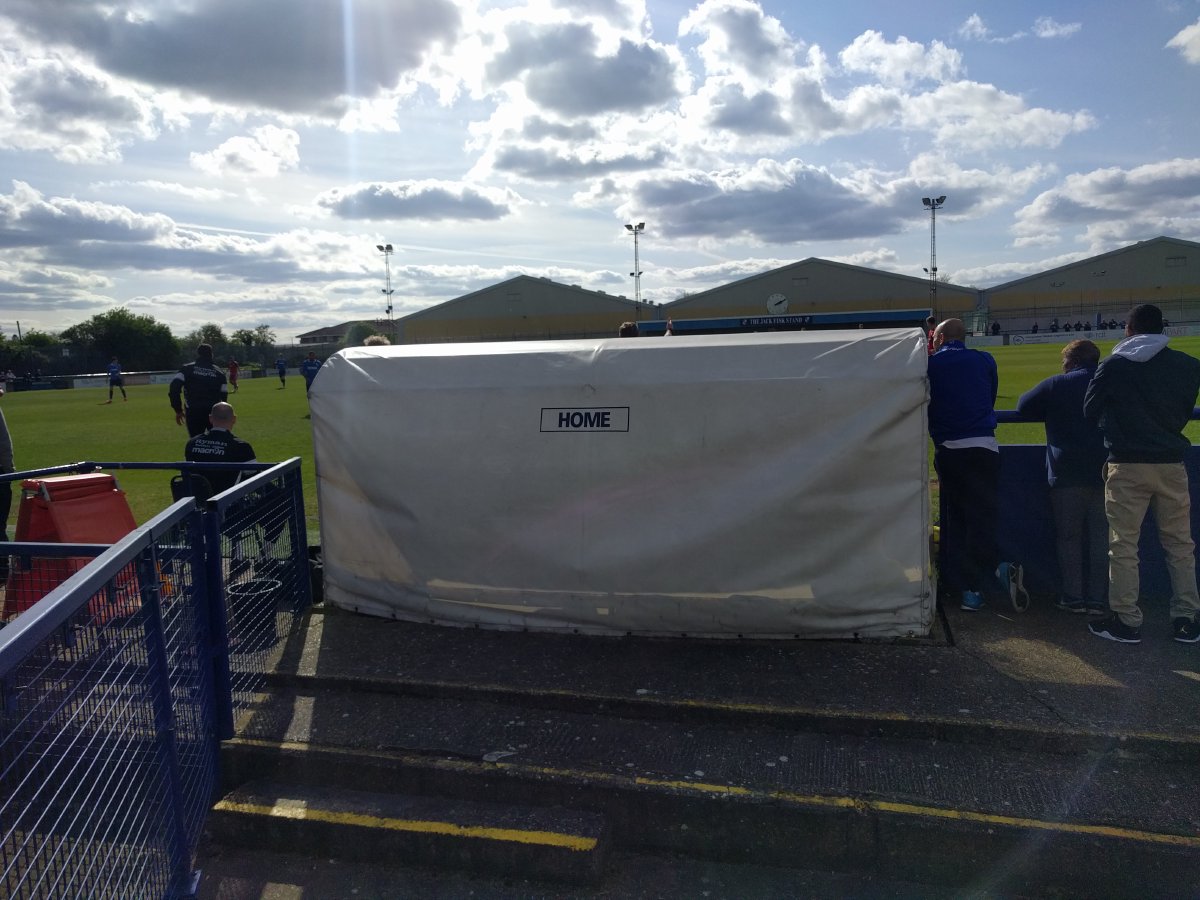 ---
It's our second to last full day in the UK and Ari visits his family. Meanwhile, Evan and I head to the midlands for Liverpool at West Brom.
However, there are complications. We miss our train, and have to then wait and get the next one out. Which does cut down our margin of time, so once we arrive in Birmingham we hop in a cab to the ground.
Unlike our visit to White Hart Lane, tickets at the Hawthorns are much easier to get. And every seat is priced the same: 38 pounds. Even with missing the first train, we do make it into the stadium in time for kick-off.
We've found seats near the away Liverpool fans, but we are still with WBA supporters. It will have to do. Liverpool win, so this match is easier to watch than last year's trip to West Ham.
The Hawthorns is an impressive ground, and the roof cover over the seating was certainly appreciated as the skies opened up during the match. Overhanging roofs are a great thing.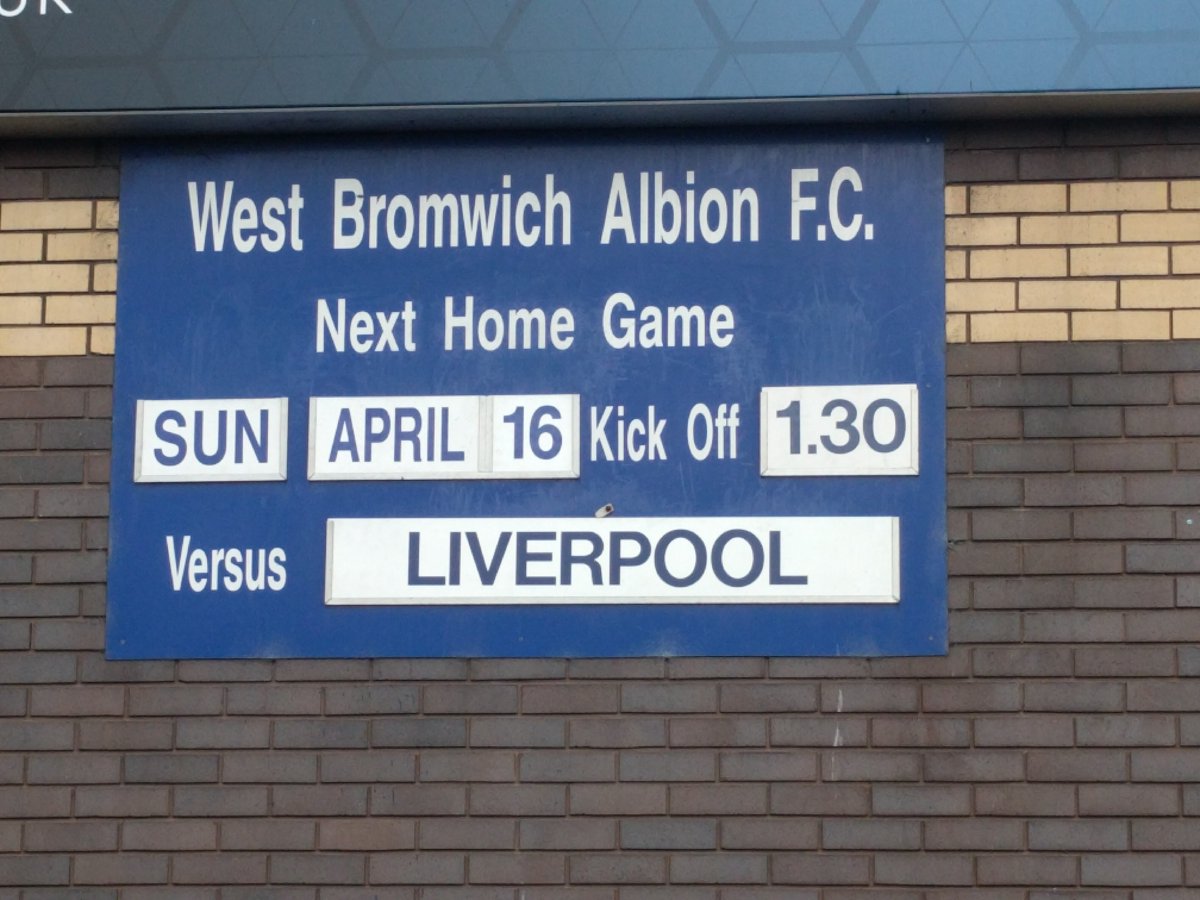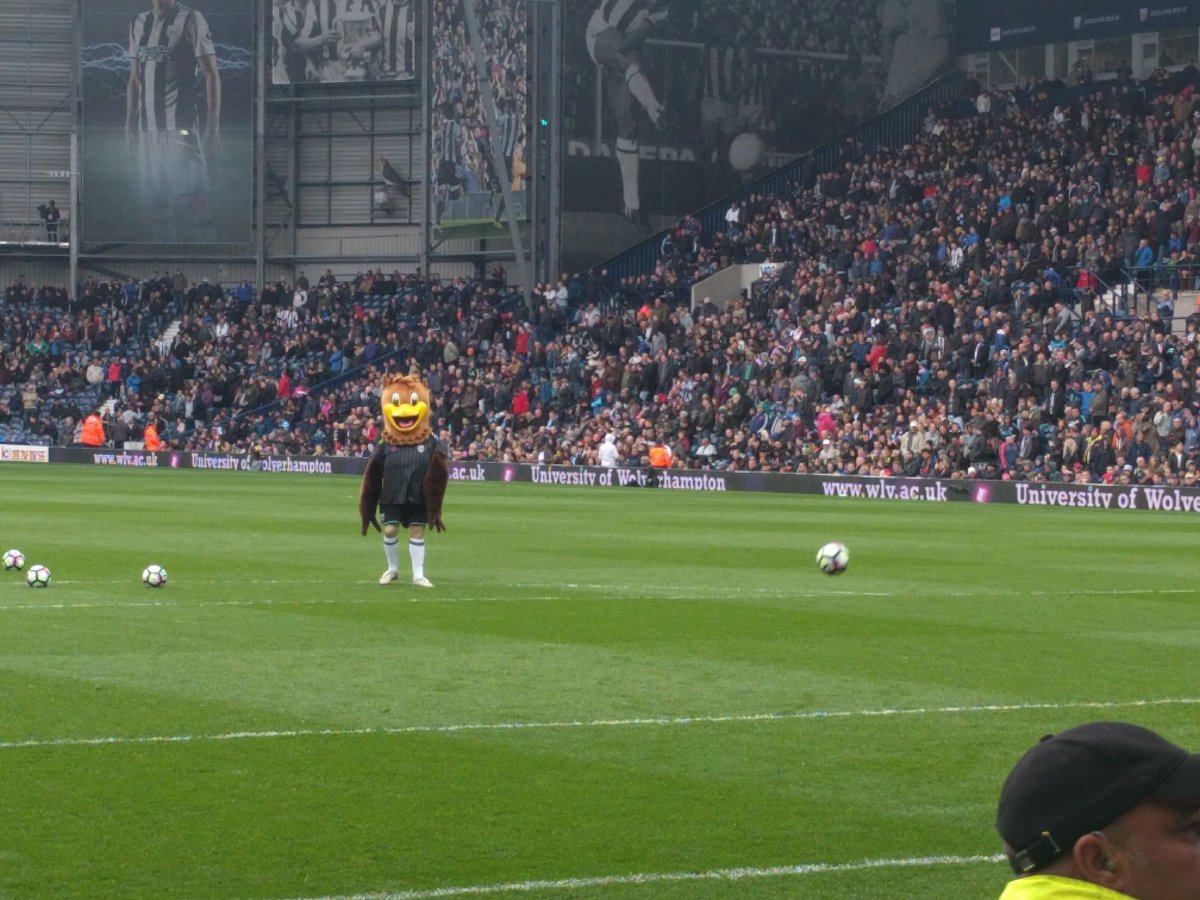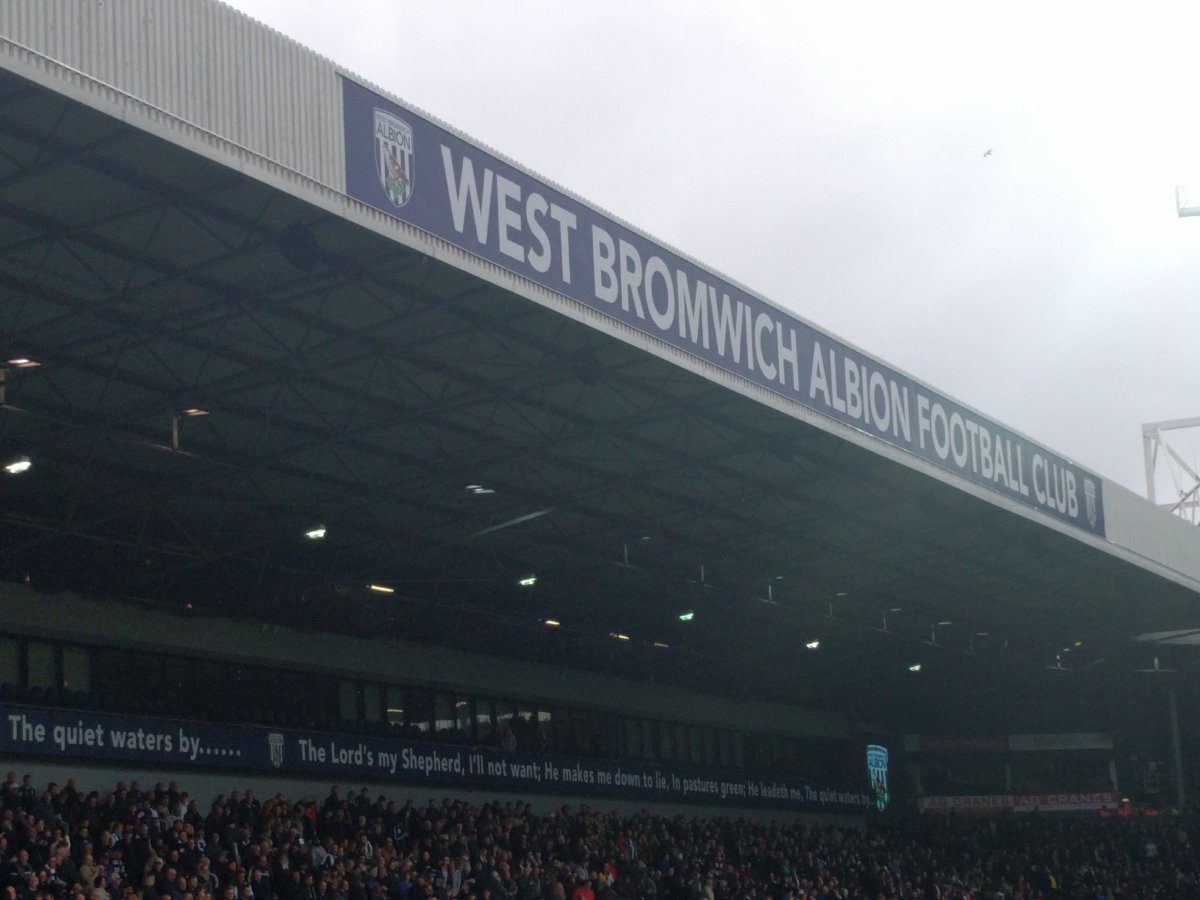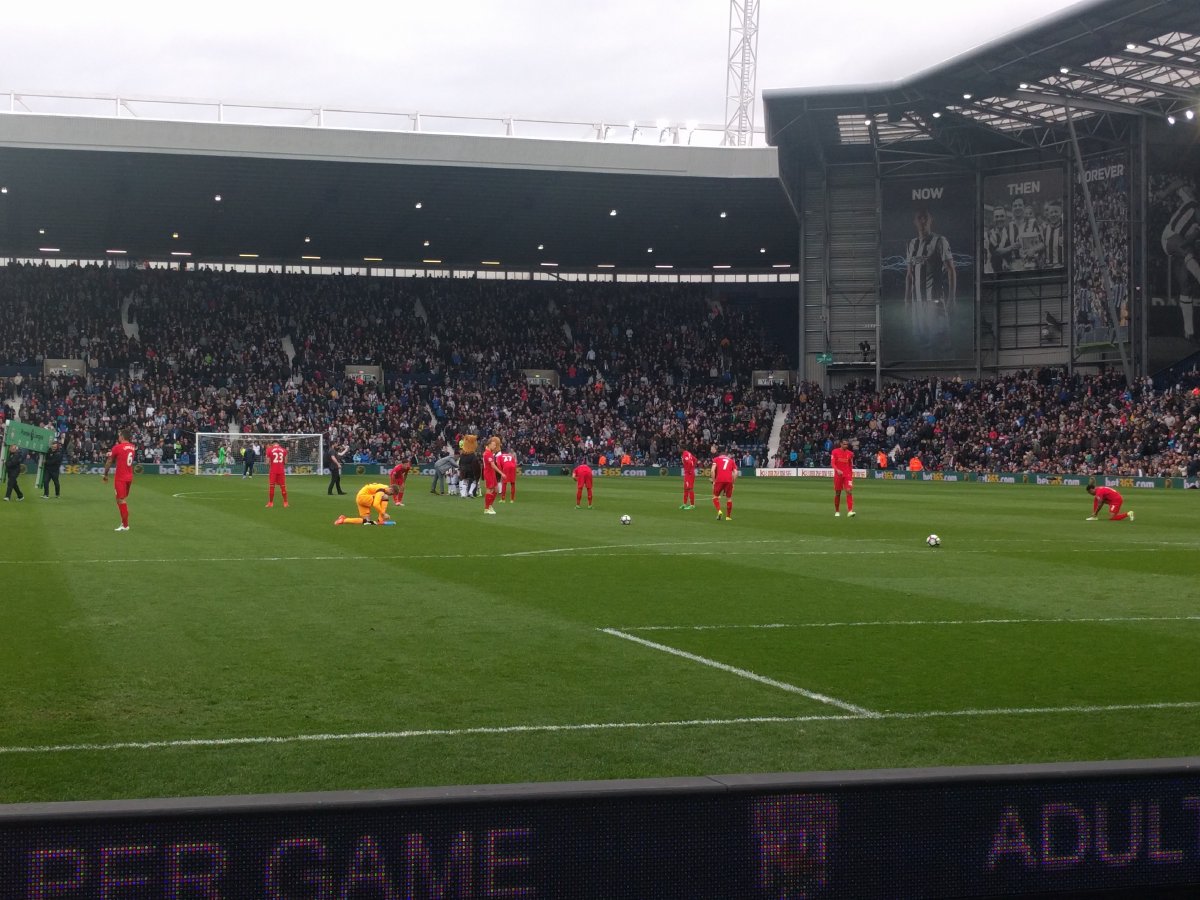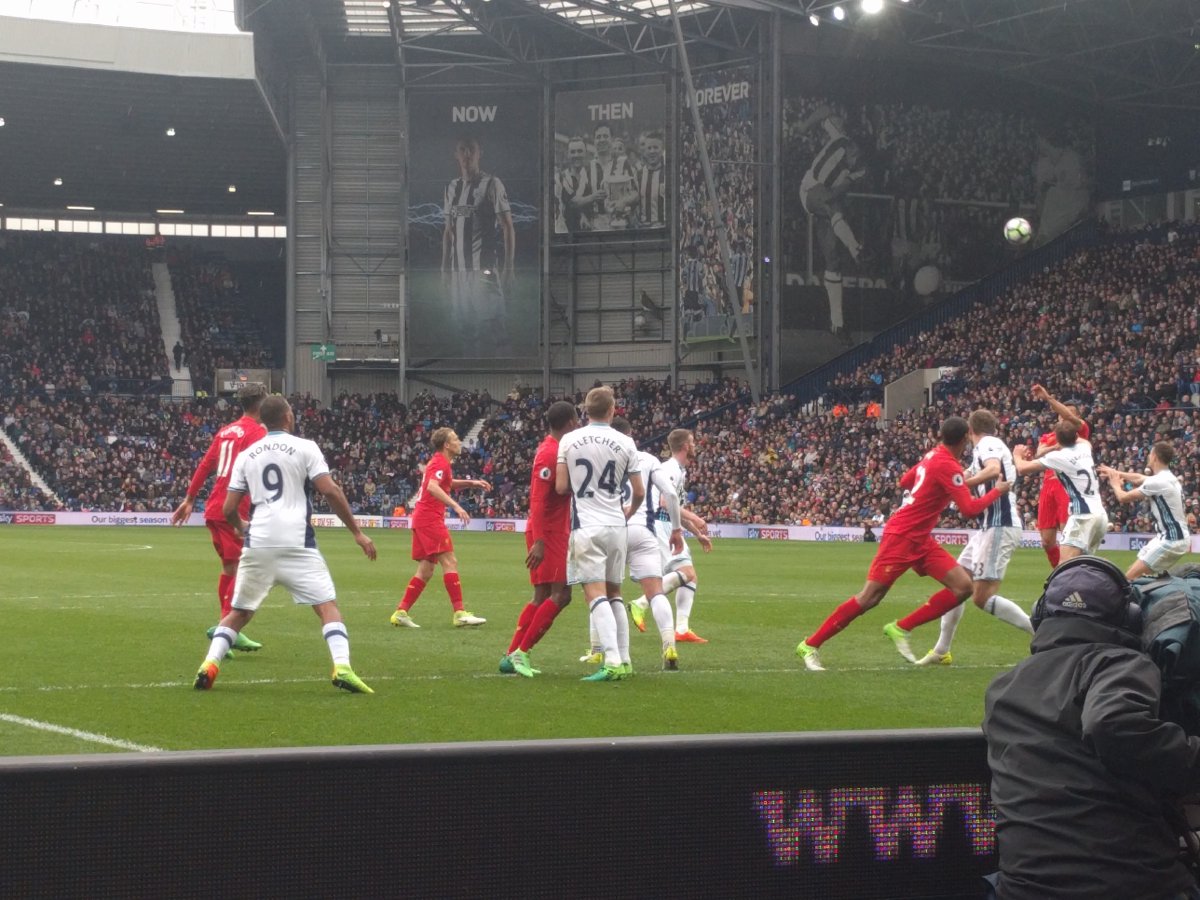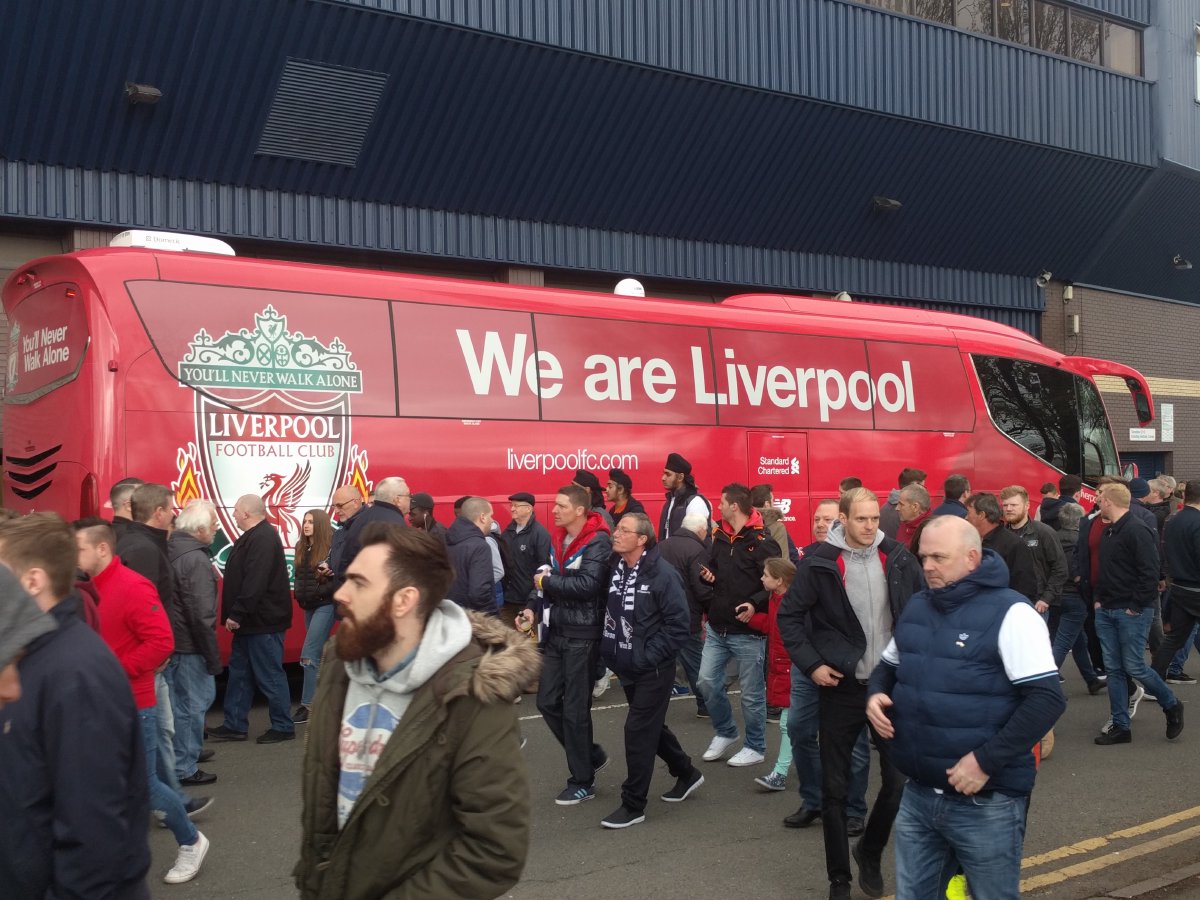 ---
It's the morning of our last full day and we have just enough time to squeeze in a Tour of White Hart Lane. I was here just last season, but my, what a change. The new stadium is eating the old one.
We walked through the construction zone to get to the tour entrance. Like last year it's up to the media room, the executive dining room, the trophy case, then down to the locker rooms, the tunnel, the seats and the out through the team store.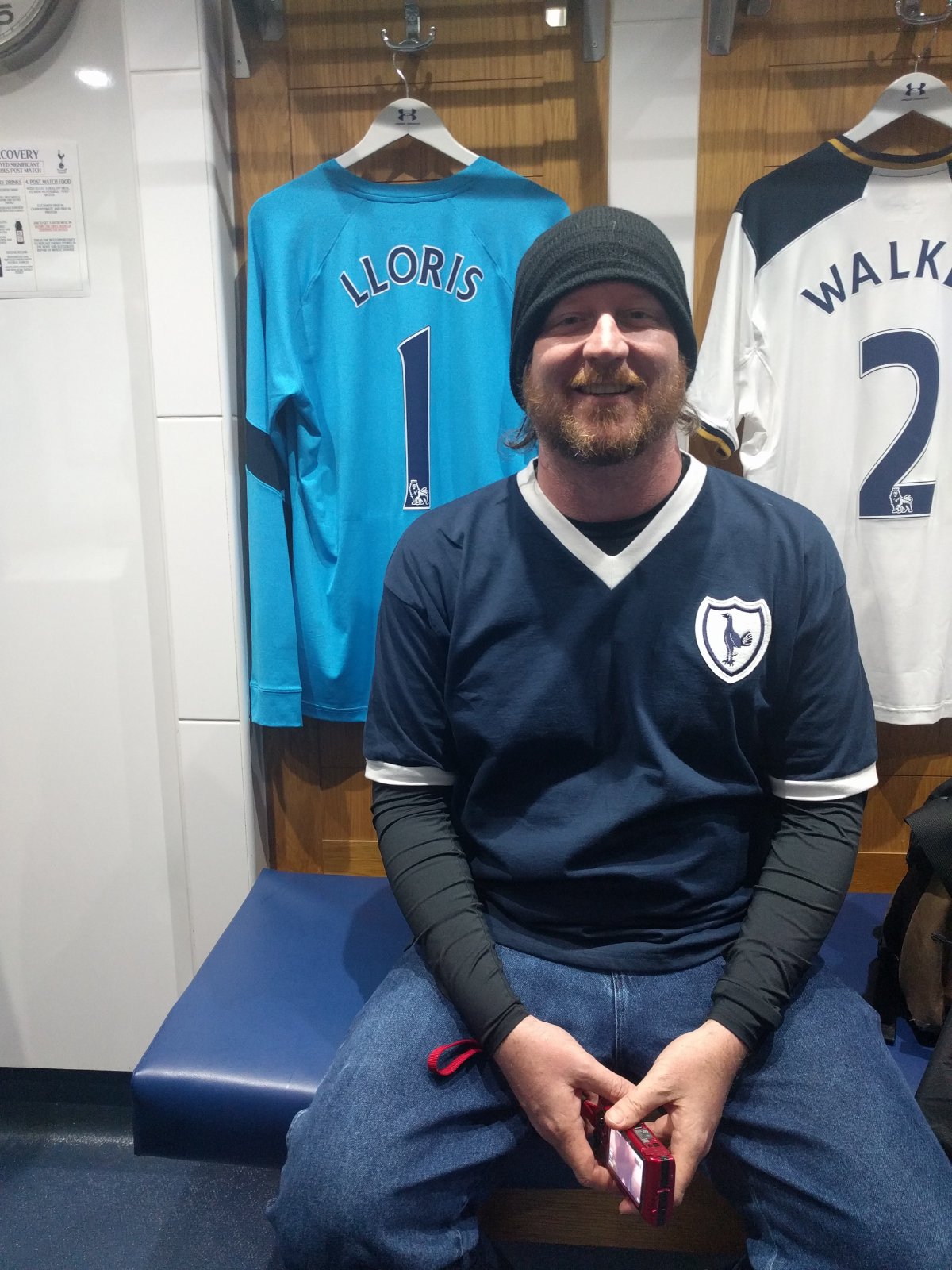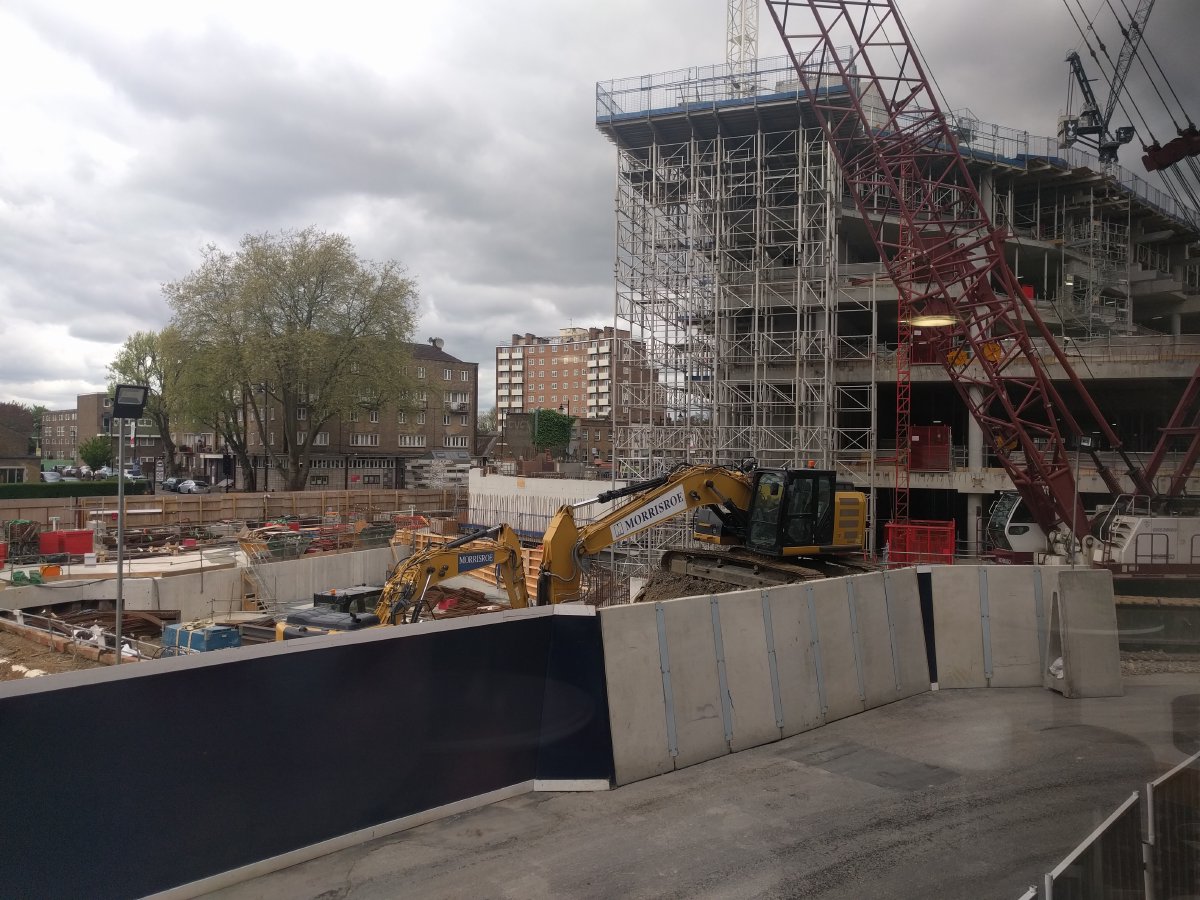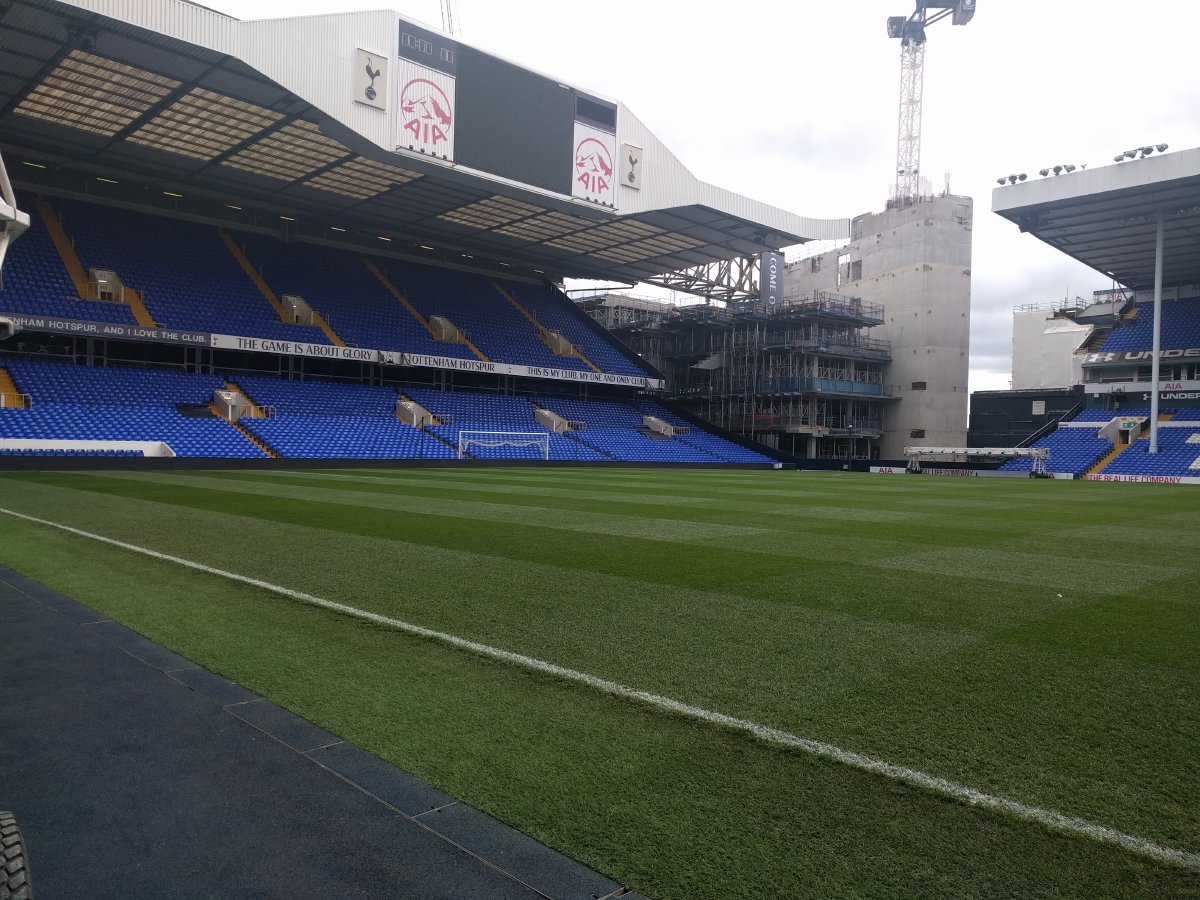 ---
I'm not going to apologize for trying to squeeze as much football as I can into a football trip. But perhaps I am guilty of over-estimating the efficiency of the London Tube system.  We have double-booked ourselves today and after our tour of White Hart Lane in north London, we have to make our way out to west London for the last football match of this trip: Aston Villa versus Fulham Football Club. As it turns out,having a train system that stops every few blocks along it's run really slows down how quickly you can get from one part of the city to the other. We are quite late, so once again, we jump into a cab to make it to the stadium for kick-off.
We pick up great seats surprisingly easily for this Easter Monday match in the Championship. Making our way to the stadium I finally realized that if I did live in London, I'd probably be a Fulham supporter, because west London is just the kind of neighborhood someone like me would live in. I just have to accept that.
Despite their posh reputation there is a great atmosphere at Craven Cottage and Fulham rather surprisingly coast to victory against the Villains.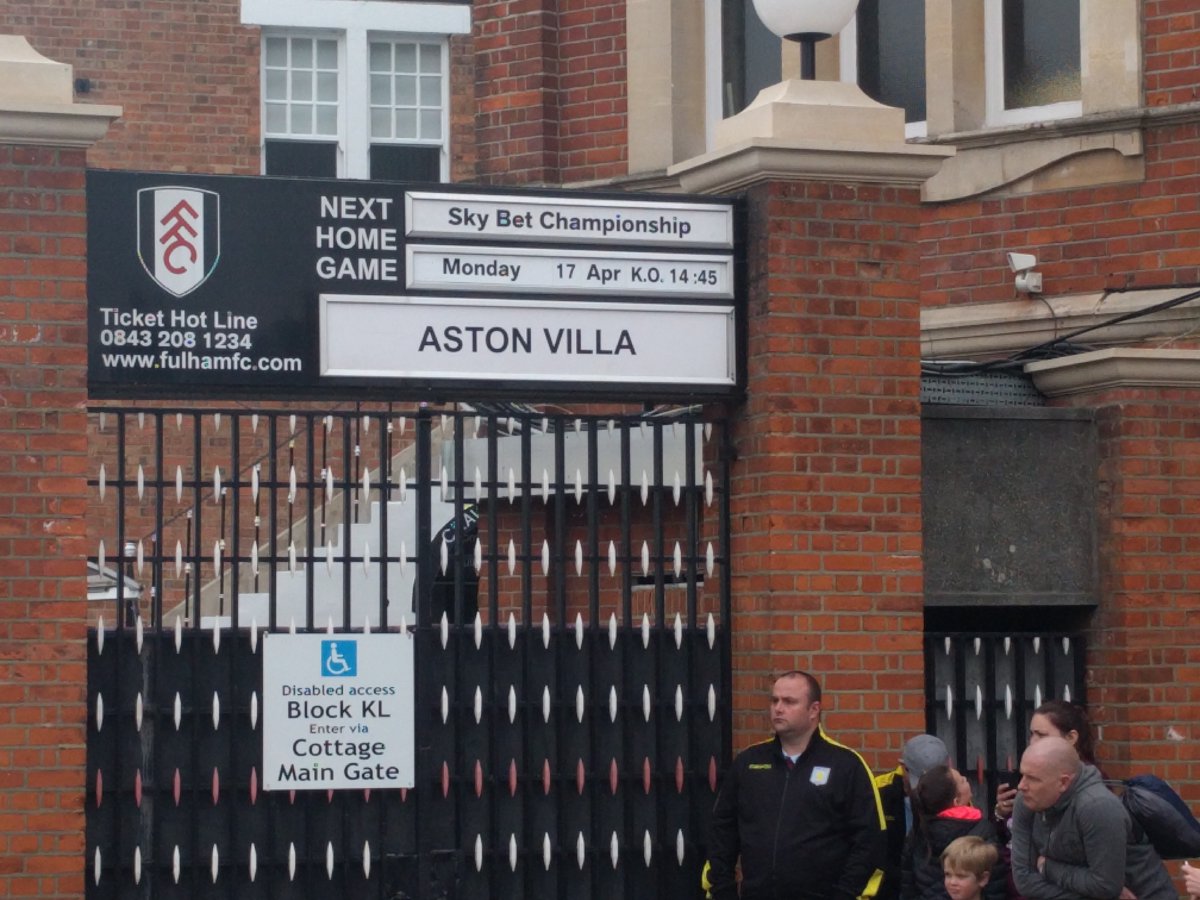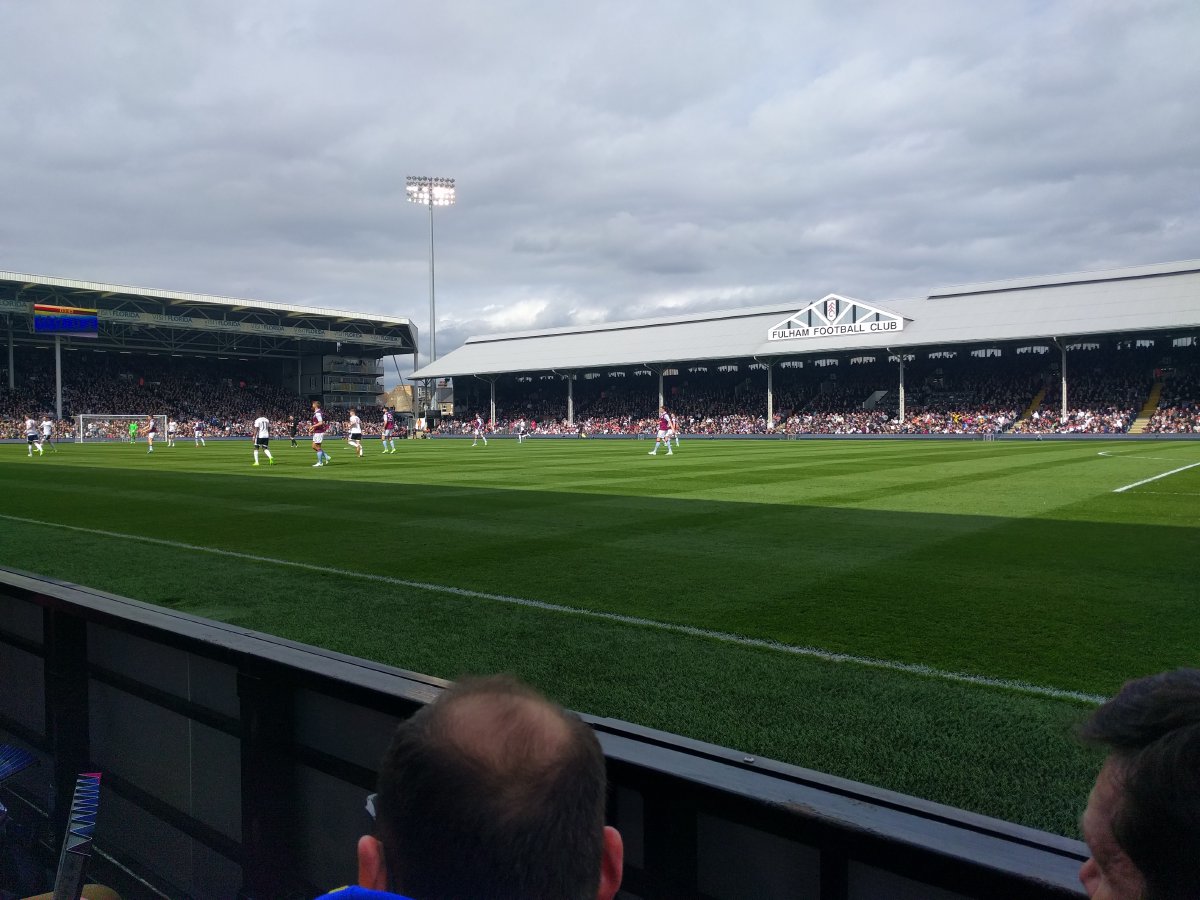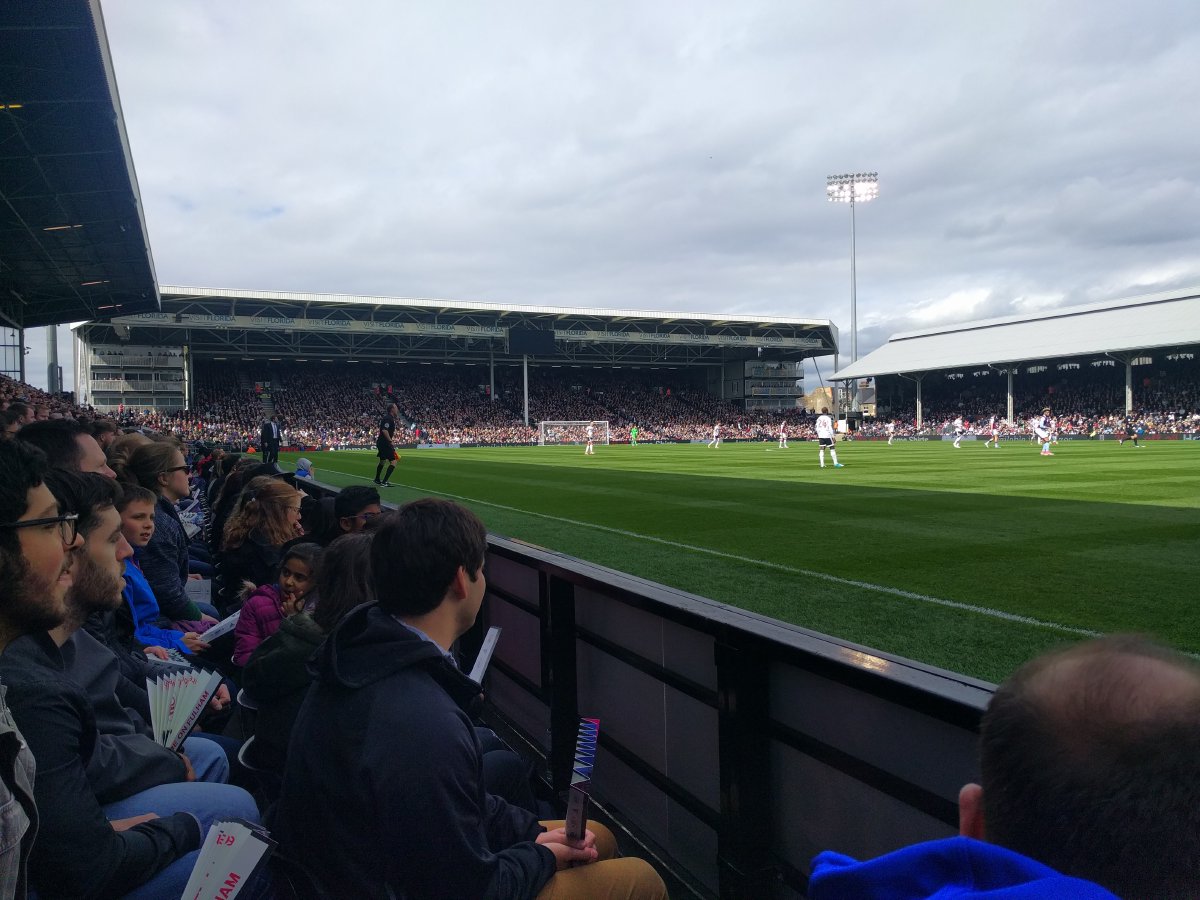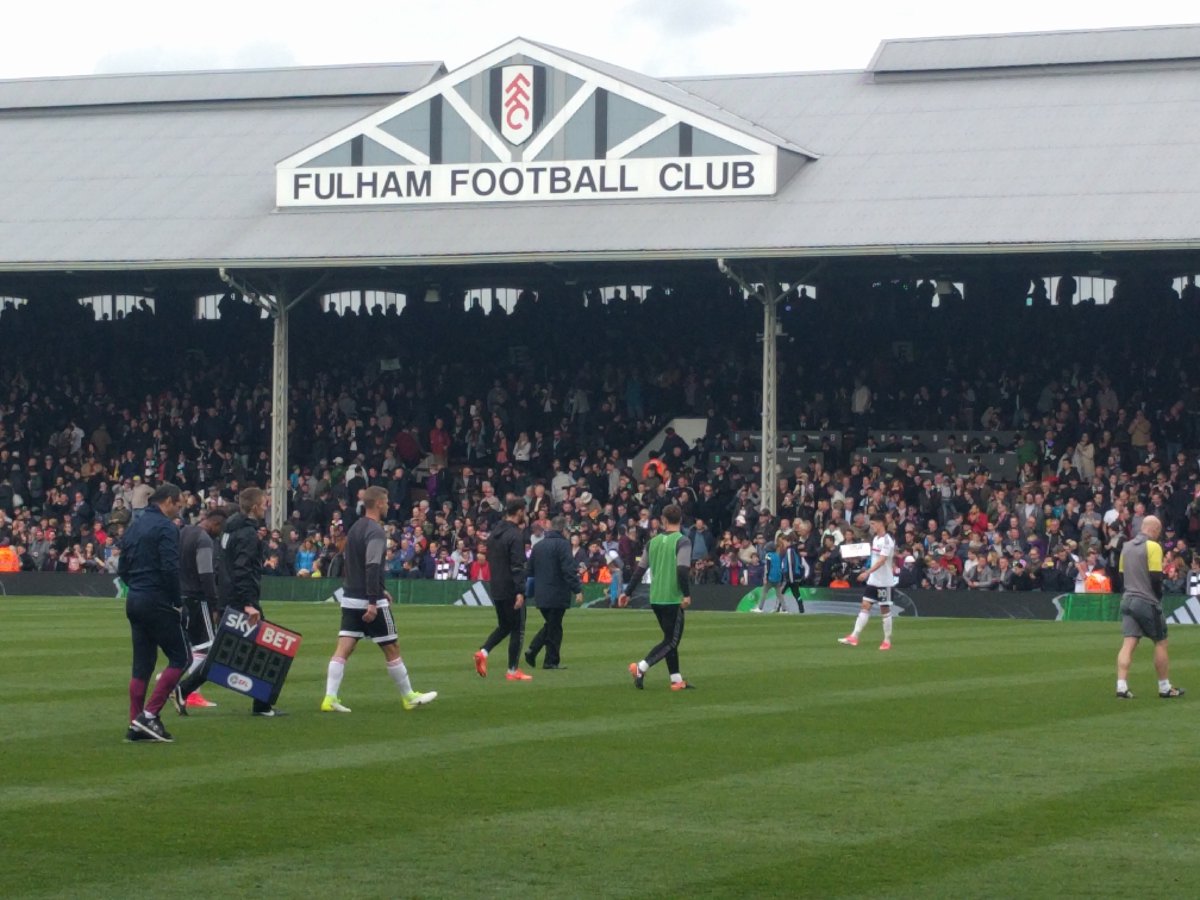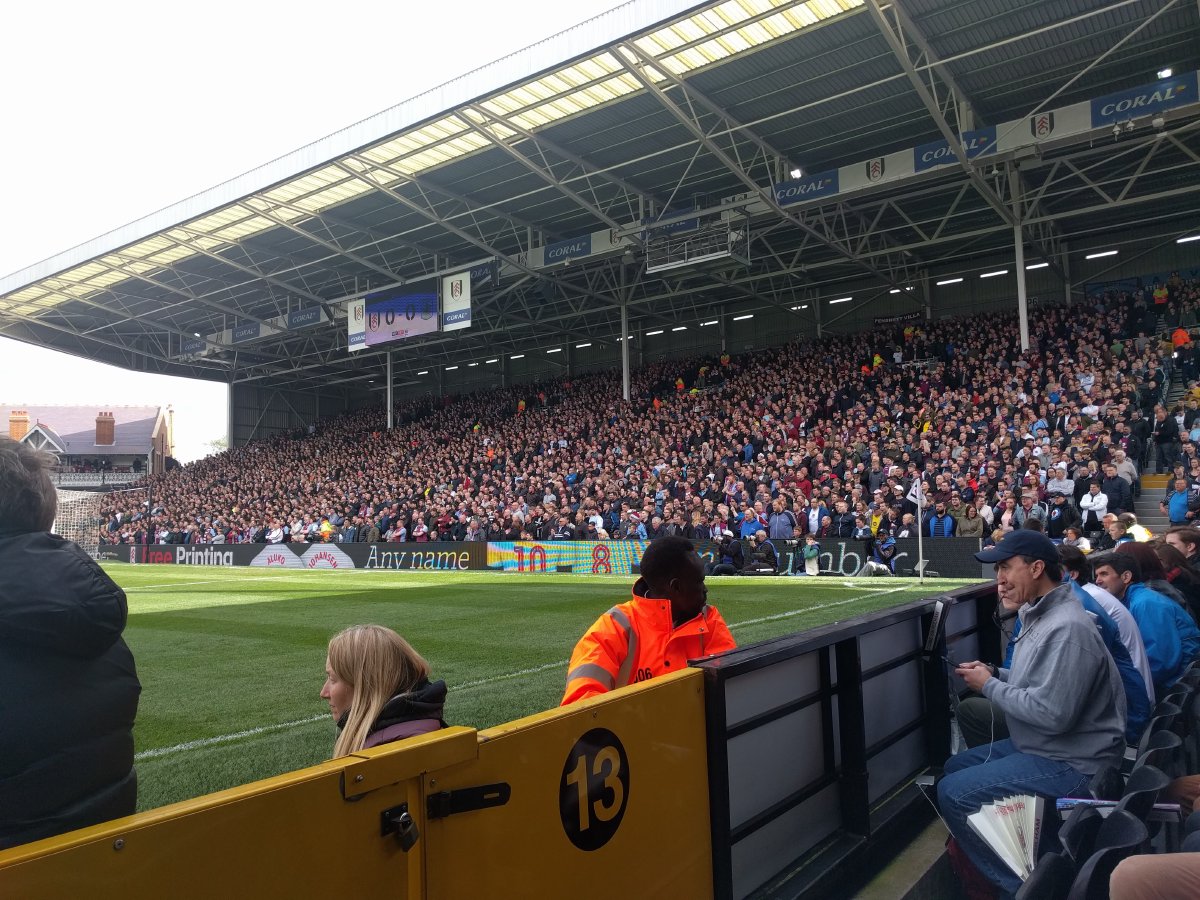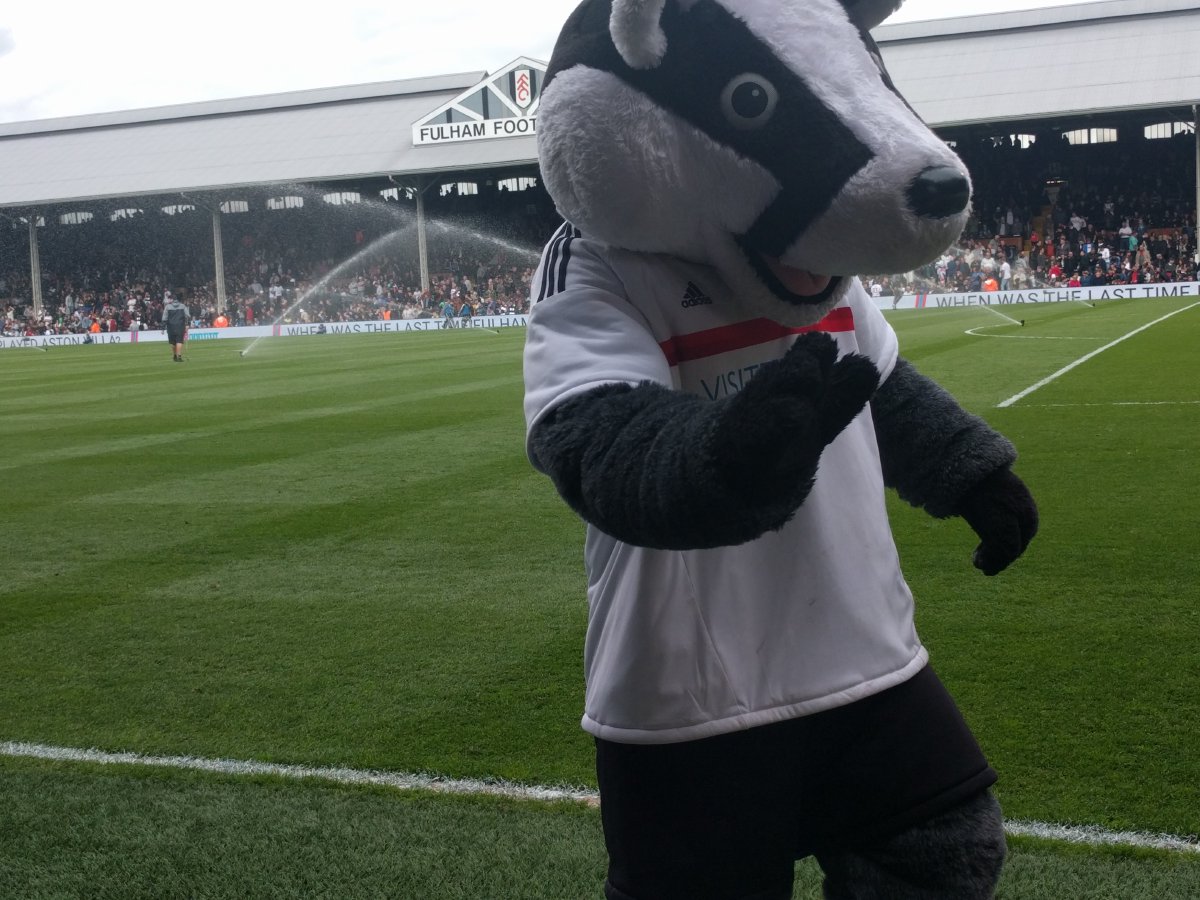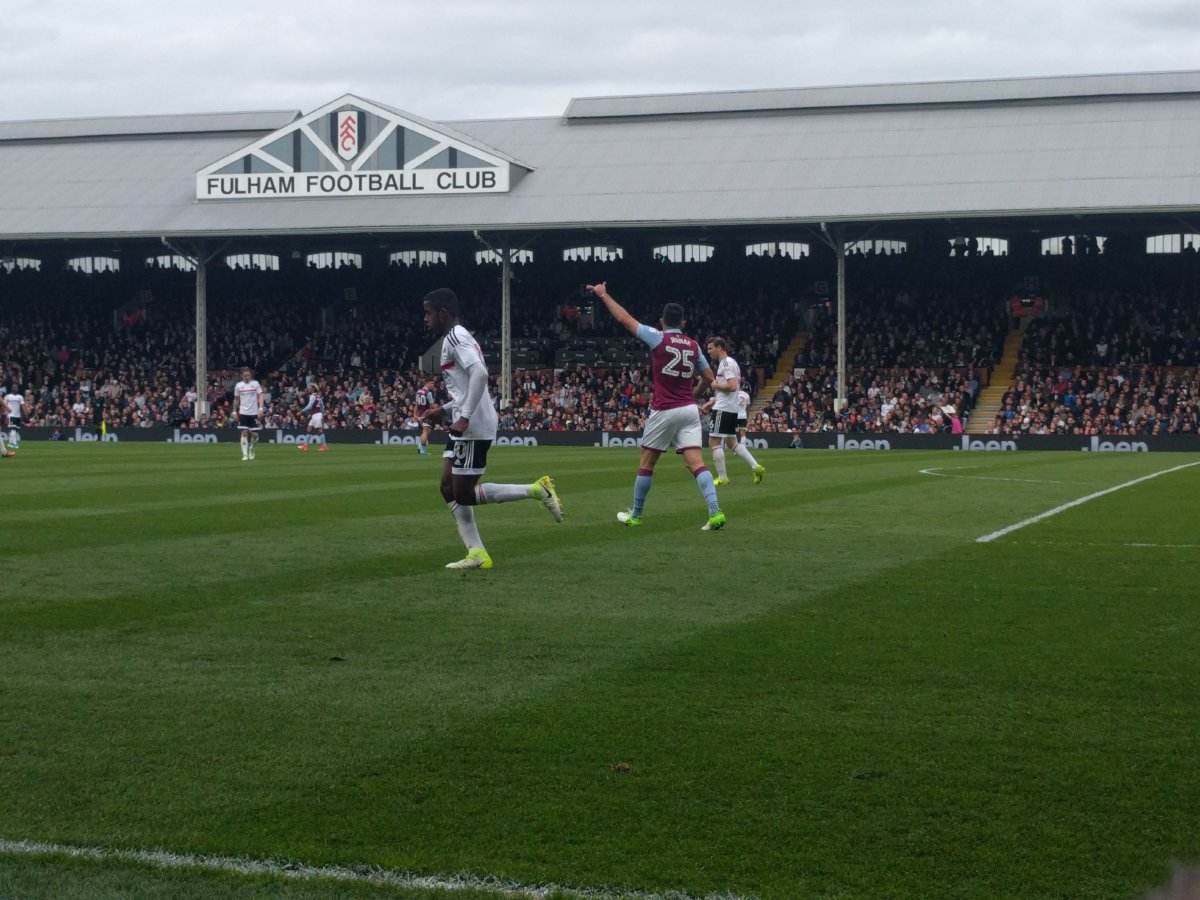 ---
Sadly, it can't All be Football
When you do a football trip, the focus is the football, but sometimes other things slip in. We did a walk around of West Ham's new stadium at Olympic Park. Do a river cruise on the Thames. Do a bit of a walk around Westminster and the Tower of London and tour The Globe Theater.